Creators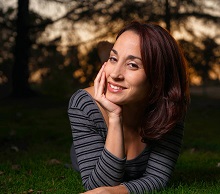 Author
Kristine Angela is an author, actress, and voice over artist originally from Chicago, IL, currently residing in Los Angeles, CA. She is excited to share her first book with children of all ages who have ever felt lost, alone, or unwanted. As a young girl, Kristine loved to read and write. She created her first poem titled, "Reading is my Life" at the young age of six years old.
Her inspiration for Cuppy came from hours upon hours of reading everything in her local library as a child, from The Berenstain Bears, Amelia Bedelia, The Magic School Bus, Arthur, Where the Sidewalk Ends, to every Dr. Seuss book she could get her hands on. The beauty of Cuppy is that he doesn't realize just how perfect he really is in an imperfect world.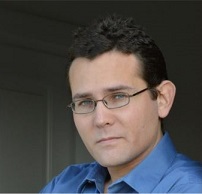 Illustrator
Gustavo Sanchez is a creative fellow, versed in many different disciplines of expression. He was raised in Colombia, South America, but was originally born in the USA. He has been involved in the arts for most of his life, and enjoys teaming up with other creative souls to bring to life the beauty of ideas. He was taken in by Kristine's profound book, and was glad to lend his art for her wondrous vision.